_________________________________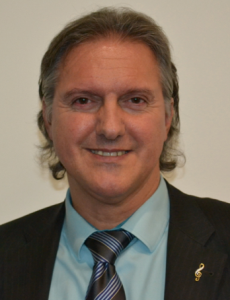 Sandro CARRARA
Swiss Federal Institute of Technology
(Switzerland)
Discovery of Memristive Biomaterials for Sensory Aims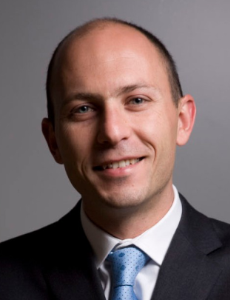 Nicola Pinna
Humboldt University of Berlin
(Germany)
Role of Heterojunctions in Metal Oxide Heterostructures for Energy and Environmental Applications
_________________________________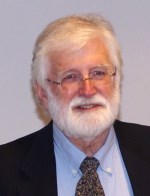 James MORRIS
Portland State University (USA)
Electron Transport in Discontinuous Metal Thin Films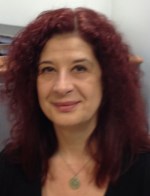 Kremena MAKASHEVA
Toulouse III – Universite Paul Sabatier (France)
Multifunctionality of Silver Nanoparticles Embedded in Dielectric Matrices for Optical, Electrical Engineering and Microbiology Applications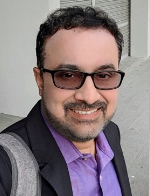 Hariharan SRIKANTH
University of South Florida (USA)
Anisotropic Magnetic Nanoparticles for Biomedical Applications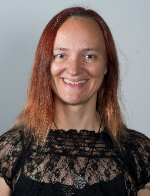 Judith KLEIN-SEETHARAMAN
Arizona State University (USA)
The Synthetic Coral: Opportunities for Nanomaterials in Coral Biology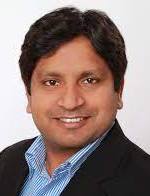 Yogendra K. MISHRA
University of Southern Denmark (Denmark)
Tetrapods Based Smart Materials for Advanced Technologies
Robert BOGDANOWICZ
Gdansk University of Technology (Poland)
Functionalized Nanodiamond-rich Interfaces for Biosensing Applications
Oleg LUPAN
Technical University of Moldova (Republic of Moldova)
Nano-Heterostructured Materials – Based Sensors for Safety & Biomedical Applications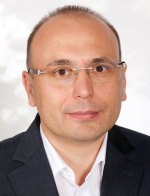 Andrii CHUMAK
University of Vienna (Austria)
Nonlinear Spin-wave Phenomena in Nano-waveguides
Oleg TRETIAKOV
University of New South Wales (Australia)
Skyrmion Nucleation on a Surface of Topological Insulators
Michal URBÁNEK
CEITEC Nano Group (Czech Republic)
Brillouin Light Scattering Measurements of Nanoscale Spin Waves
Eugene KATZ
Ben-Gurion University of the Negev (Israel)
Third Perovskite Revolution: Why, What and Why Not as Yet?
Kanika SINGH
Pusan National University (South Korea)
Nanotechnology in Biomedical Engineering: Trends and Challenges

Mikhael BECHELANY
Institut Européen des Membranes (France)
Bio-Nanomaterials: Design and Applications
Philiswa NOMNGONGO
University of Johannesburg (South Africa)
Role of Porous Nanocomposite for Environmental Monitoring and Remediation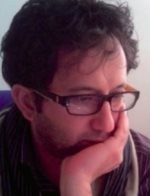 Giovanni FINOCCHIO
University of Messina (Italy)
Computing with Spintronic Diodes and Probabilistic Bits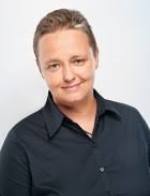 Joanna CYBIŃSKA
University of Wroclaw (Poland)
Using Ionic Liquids for Nanoparticles Synthesis and Nanostructures Fabrication. Challenges and Perspectives
Dmitry LYUBCHENKO
KTH Royal Institute of Technology (Sweden)
Carbon-based Nanomaterials for the Ultra-wide Band THz Wave Absorbers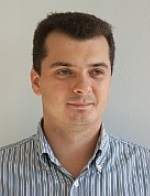 Denys MAKAROV
Helmholtz-Zentrum Dresden-Rossendorf e.V. (Germany)
Curvilinear Magnetism: Fundamentals and Applications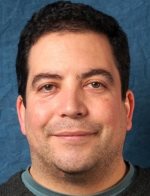 José Miguel GARCIA-MARTIN
Instituto de Micro y Nanotecnología, IMN-CNM, CSIC (Spain)
Nanocolumnar Films by Magnetron Sputtering: Fundamentals and Applications in Medicine, Energy and Aerospace Industry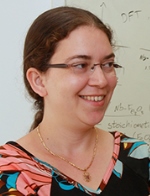 Maytal Caspary TOROKER
Technion – Israel Institute of Technology (Israel)
Modeling Charge Transport Through Nanomaterials
Maksym PLAKHOTNYUK
ATLANT 3D Nanosystems (Denmark)
Direct Writing of Atomically Precise Elements for Optical and Sensor Applications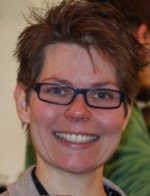 Sandra HANSEN
Christian-Albrechts-University of Kiel (Germany)
Nanostructuring of Battery Materials – Limitations and Progress
Brajesh Kumar KAUSHIK
Indian Institute of Technology-Roorkee (India)
Graphene Based Interconnect Modelling and Analysis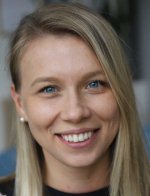 Monika GOLDA-CEPA
Jagiellonian University (Poland)
Prevention of Biomaterial-centered Infections by Nanoscale Surface Functionalization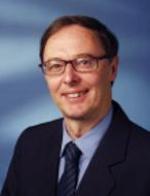 Tomasz DIETL
Institute of Physics, Polish Academy of Sciences (Poland)
Phase Separations and Nematicity of Transition Metal Impurities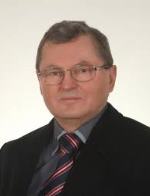 Marian CHOLEWA
University of Rzeszów (Poland)
Application of Novel Nanomaterials for Development of Radiation Detectors
Huaiyang YUAN
Utrecht University (The Netherland)
Quantum Magnonics: When Magnon Spintronics Meets Quantum Information Science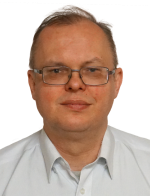 Gleb KAKAZEI
University of Porto (Portugal)
Probing Spin Waves in Individual Magnetic Nanoelements
Alberto VOMIERO
Lulea University of Technology (Sweden)
The Role of Interfaces in Composite Nanomaterials for Energy Conversion
Lauro June QUEIROZ MAIA
Federal University of Goiás (Brazil)
Photoluminescence and Nonlinear Optical Properties of Rare-earth Doped Borate and Germanate Nanomaterials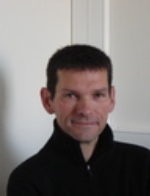 Rodolphe ANTOINE
Institut Lumière Matière (France)
The Marriage of Atomically Precise Nanoclusters with Biomolecules. Interfacial Chemistry and Biological Applications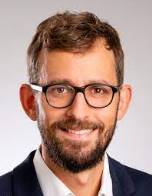 Claas ABERT
University of Vienna (Austria)
Noncolinear Coupling in Magnetic Multilayers: Modelling and Applications in Spintronics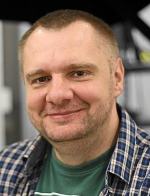 Sebastian MAĆKOWSKI
Nicolaus Copernicus University (Poland)
Silver Nanowire – Plasmonic Magic Wand
Bivas RANA
Adam Mickiewicz University (Poland)
Electric Field Manipulation of Spin Waves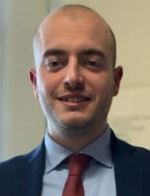 Nicola CURRELI
Italian Institute of Technology (Italy)
Depletion Layer Engineering in Core-Shell Metal Oxide Nanocrystals
Alexander SERGA
TU Kaiserslautern (Germany)
Control of the Bose–Einstein Condensation of Magnons in Nanosized YIG Films by the Spin Hall Effect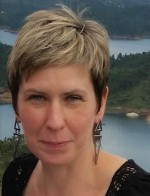 Aleksandra BARON-WIECHEC
Guangdon Technion – Israel Institute of Technology (China)
Application of Stable Isotopes in Probing at Nanoworld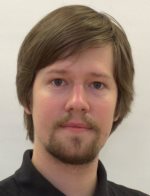 Dmytro BOZHKO
University of Colorado Colorado Springs (USA)
Heralded Parametric Single Magnon Source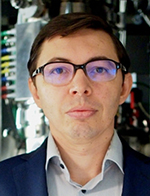 Andriy LOTNYK
Leibniz Institute of Surface Engineering (IOM) (Germany)
Chalcogenide-based Heterostructures and Superlattices for Non-volatile Memory Applications
Lucia Gemma DELOGU
University of Padua (Italy)
Biomedical Applications of Two-Dimensional Materials: MXene Immunocompatibility
Brenda LONG
University College Cork (Ireland)
Nanotechnology?… Not without Surface Chemistry!

Roman VERBA
Institute of Magnetism, NASU (Ukraine)
Nonreciprocal Elastic Waves and Nonlinear Phenomena in Hybrid Magnetoelastic Microstructures
Wiktor LEWANDOWSKI
University of Warsaw (Poland)
Liquid Crystal Templated Chiral Plasmonic and Circularly Polarized Luminescent Films with Dynamic Tunability and Moldability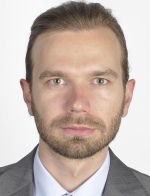 Witold SKOWRONSKI
AGH University of Science and Technology (Poland)
Spin-orbit Coupling Related Phenomena in Thin Film Heterostructures
Svitlana KOPYL
University of Aveiro (Portugal)
Self-assembled Peptide Nanotubes of Different Chirality: Properties and Applications
Michał NOWAK
AGH University of Science and Technology (Poland)
Electronic Transport Properties of Nanoscopic Josephson Junctions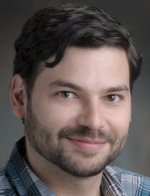 Eric Arturo MONTOYA
University of California, Irvine (USA)
Recent Advances in Nanowire Spin Hall Oscillators
Larysa KHOMENKOVA
V. Lashkaryov Institute of Semiconductor Physics, NASU (Ukraine)
ZrO2-based Nanopowders for Alternative Energy Sources
Michał ZEGRODNIK
AGH University of Science and Technology (Poland)
Unconventional Superconductivity in the Two-dimensional Electron Gas at the LaAlO3/SrTiO3 Interfaces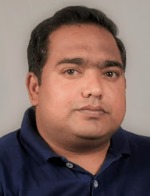 Muralidhar CHOURASHIYA
Guangdon Technion – Israel Institute of Technology (China)
Oxide Supported Anode-Electrocatalysts for PEM Based Water Electrolysis

Jacek RYL
Institute of Nanotechnology and Materials Engineering
Gdańsk University of Technology (Poland)
Jewelry or Science: Impedimetric Monitoring of Molecular Recognition Systems Based on Diamond and Gold Surfaces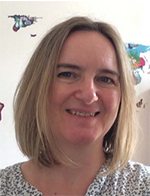 Gwendolen REILLY
The University of Sheffield (United Kingdom)
Electrospun Scaffolds with Hydroxyapatite for Guiding Bone Regeneration
Sofia KANTOROVICH
University of Vienna (Austria)
In silico Investigations of Magnetic Soft Matter
Mathieu SALAÜN
Université Grenoble Alpes (France)
Elaboration of Epitaxial Rubidium Titanyl Phosphate Thin Films
by Pulsed Laser Deposition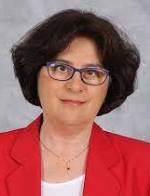 Alla ZAK
Holon Institute of Technology (Israel)
WS2 & MoS2, from 2D to 1D Structures; Curvature and Chirality Induced Properties of Nanotubes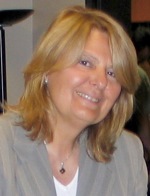 Malgorzata CHRZANOWSKA-JESKE
Portland State University (USA)
Thermal Interface Materials for Heat Distribution in Nano-CMOS 3D ICs
Paolo BOLLELLA
University of Bari "A. Moro" (Italy)
Chimeric Enzymes for Biosensing Applications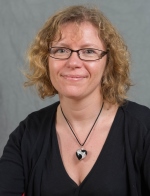 Audrey POTDEVIN
Université Clermont Auvergne (France)
Development of Nanophosphors Suitable for MicroLEDs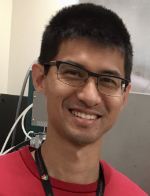 Yi LI
Argonne National Laboratory (USA)
Coherent Coupling of Two Remote Magnonic Resonators Mediated by Superconducting Circuits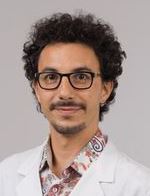 Valerio VOLIANI
Italian Institute of Technology (Italy)
Hybrid Plasmonic Nano-Architectures: Biokinetics and Potential Oncological Applications
Kostyantyn GUSLIYENKO
University of the Basque Country (Spain)
2D and 3D Magnetic Topological Charges: from Skyrmions to Hopfions
Agnieszka KYZIOŁ
Jagiellonian University (Poland)
Nanomedicine Strategies to Target Anticancer and Antimicrobial Therapies
Oksana SULAIEVA
CSD Medical Laboratory (Ukraine)
Discovering in Vivo Host Response to Nanomaterials
Dieter SUESS
University of Vienna (Austria)
Low Noise TMR Sensors Utilizing Spin-torque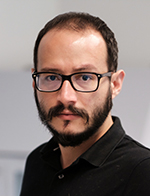 Emerson COY
Adam Mickiewicz University (Poland)
Easily Transferable Polydopamine Coatings for Energy Applications with Robust Mechanical Response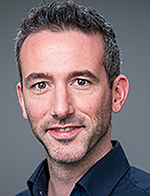 Sebastian WINTZ
Max Planck Institute for Intelligent Systems (Germany)
Imaging Spin Waves in a Low-damping Ferrimagnet with Low Magnetization
Paola RUSSO
Angstrom Engineering Inc. (Canada)
Low Temperature Alternatives for Reactive Sputtering High Quality Stoichiometric Metal Nitride Films