The prime focus of our Conference is on nanoscale materials with emphasis on interdisciplinary research exploring and exploiting unique physical and chemical proprieties of these materials for practical applications.
Dear Colleagues,
We invite you to present your most exciting nanomaterials-related research at the #IEEENAP Conference!  
The 2022 IEEE 12th International Conference "Nanomaterials: Applications & Properties" will be held on Sept. 11-16, 2022, in a hybrid format, with a "physical" meeting in Kraków, Poland. We are happy to have a beautiful and modern 4- star GALAXY  hotel as our conference venue! 
The Conference is organized through a partnership between the IEEE Nanotechnology Council, Silesian University of Technology, and Sumy State University, with endorsements and support from the International Union for Pure & Applied Physics and the IEEE Magnetics Society.
The prime focus of the IEEE NAP-2022 is on nanoscale materials with emphasis on interdisciplinary research exploring and exploiting their unique physical and chemical proprieties for practical applications. Although nanoscience and nanotechnology are still in their infancy, this rapidly evolving field of research is quickly transforming almost all aspects of our everyday life. From the low power electronics and supercomputers to advanced drugs and personalized medicine, from new industrial applications and renewable energy to advanced transportation and clean air technologies, nanoscience is the foundation of many transformational discoveries in the decades to come.
Our goal is to bring together a broad international community of scientists, engineers, and educators who are already involved in defining a future where the understanding and controlling matter at the nanoscale will ultimately lead to revolutionary technological and industrial advances. Our attendees are leading international experts from industry and academia – chemists, physicists, materials scientists, engineers, and entrepreneurs. Thus, it is not surprising that the NAP conferences traditionally attract many local and international Ph.D. students and early career professionals. Similar to the past NAP Conferences, the conference proceeding manuscripts (4+ printed pages) will be peer-reviewed by independent reviewers and evaluated by the Organizing Committee. The papers of good technical quality containing exciting and novel (unpublished) results on one or more topics of the Conference will be recommended for publication in the IEEE Digital Xplorer Library, indexed by the Scopus (IEEE will make the final decision).
The #IEEENAP Organizing Committee is looking forward to meeting you in Krakow!
IEEE NAP'22 Important Dates
| | |
| --- | --- |
| Invited speakers nominations deadline | December 01, 2021 |
| Abstract submission site opens | February 20, 2022 |
| Abstracts submission deadline | May 16, 2022 |
| Papers submission deadline | June 10, 2022 |
| Grant application deadline | June 10, 2022 |
| Acceptance notification | July 20, 2022 |
| Early registration fees deadline | July 15, 2022 |
| "Nanoscience as Art" Contest deadline | July 31, 2022 |
| Conference Program available | August 15, 2022 |
| On-site Registration & IEEE NAP-2022 Welcome Reception | September 11, 2022 |
| Conference Technical Sessions | September 11-16, 2022 |
| Conference Closing & Award Ceremonies | September 16, 2022 |
REGISTRATION FEES FOR ONSITE & REMOTE PARTICIPANTS (*)
Category

Early bird fees
(before July 15th, 2022)

Regular fees
(before August 30th, 2022)

Late registration fees
(after August 30th, 2022)

Regular attendees
300EUR / 360USD / 1400PLN
400EUR / 480USD / 1860PLN
500EUR / 600USD / 2330PLN
Undergraduate & Ph.D. Students
150EUR / 180USD / 700PLN
200EUR / 240USD / 930PLN
250EUR / 300USD / 1160PLN
(*) Invited Speakers, IEEE Members and Remote participants: 20% discount; The discounts are NOT stackable.
Accompanying person: 100EUR / 120USD / 450PLN (per person)
Registration fees are waived for IEEE Life Members and their spouses or partners attending the Conference.
Conference Venue: Galaxy**** Hotel, ul. Gęsia 22a, 31-535 Kraków, Poland​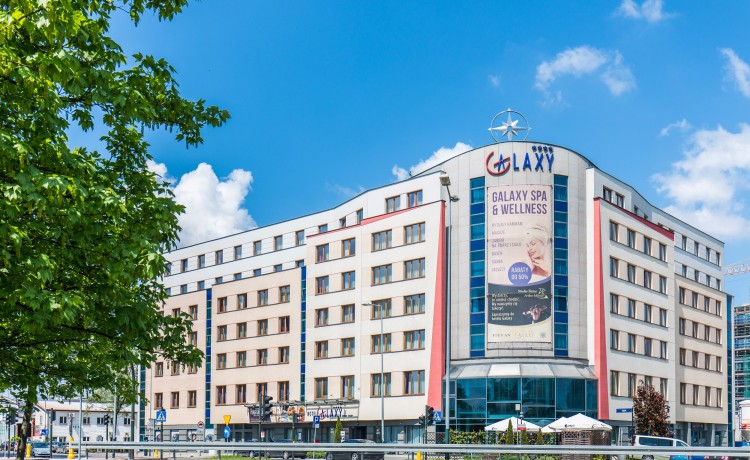 Welcome to Galaxy Hotel, a proud partner and conference venue for the IEEE NAP-2022!

Located over the Vistula River, in Kraków's Podgórze district, the luxurious Galaxy Hotel offers a choice of accommodation options, an on-site restaurant and two bars, a spa and wellness center, secure parking, and superb conference facilities. The rooms at the Galaxy come with tea and coffee facilities and a large work desk. All rooms are air-conditioned and modernly furnished, with LCD TV with satellite channels. The price of all rooms includes access to the hot tub, saunas, swimming pool, and fitness center. Guests have access to a computer with a printer and an internet connection in the lobby. Galaxy Hotel is just a 10-minute walk from the Kazimierz Jewish District, full of atmospheric pubs and cafés. The walk to the Main Market Square takes only 25 minutes, while the Wawel Castle is a 20-minute walk from the hotel. The on-site restaurant overlooks the Vistula River and serves international cuisine from 4 pm until 10 pm. More information here.
Stay with us and feel like at home – safe, connected, and loved!
Kraków, also spelled Cracow, city and capital of Małopolskie województwo (province), southern Poland, lying on both sides of the upper Vistula River. One of the largest cities in Poland (~1.4 million inhabitants if you include the surrounding communities), it is known primarily for its grand historic architecture and cultural leadership; UNESCO designated its old town area a World Heritage site in 1978. Its marketplace, Rynek Główny (Main Square), has existed since the 13th century, and a modern landscaped area is laid out on the site of past fortifications.
Kraków – due to its demographic, economic, social and scientific-cultural strength – ranks second in Poland among cities. It has unique values that are the basis of its economic development and an increase in the quality of life. It has high-quality human capital at its disposal. It is a city people consciously choose as a place to live, work, study, spend free time in a variety of ways. Sustainable development and the ability to meet specific challenges with the skillful use of own resources are the main priorities.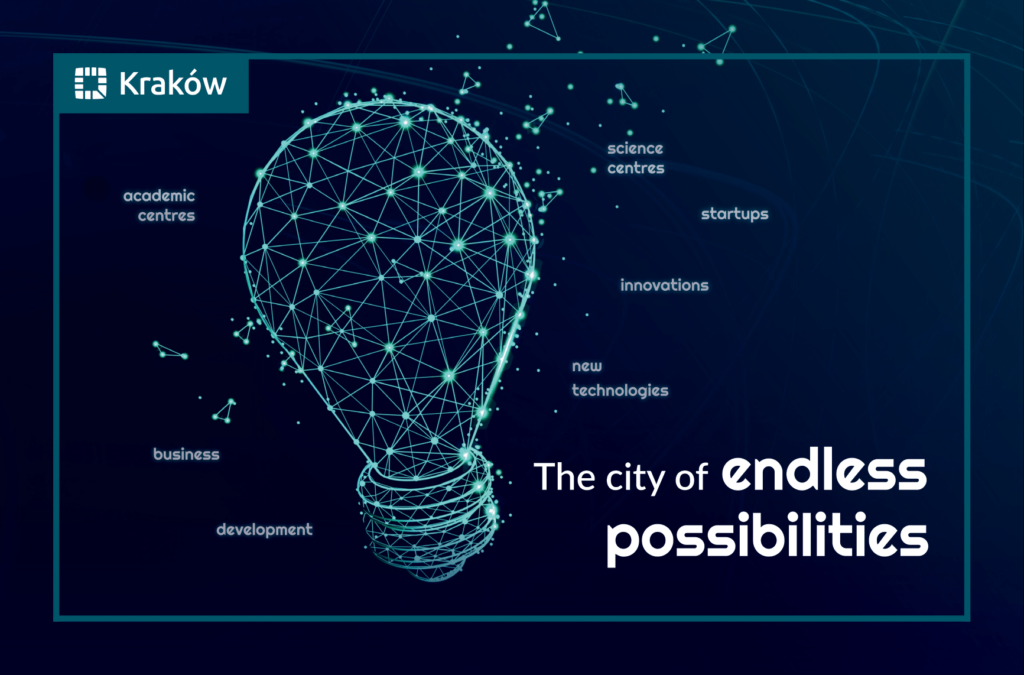 The academic center, with its 650 year old University, is permanently connected with the city and builds an unrepeated resource of knowledge in a unique way. It is the key to competitiveness and innovation not only of Kraków, but also of the entire region. The intensively developing economy based on knowledge is a completely new process in the economic life of the City, which makes it part of the modern economies of the world.
The overriding goal for Kraków is not only to be a modern city but also to be proud of its historical heritage. It aspires to be an open, rich, friendly and safe metropolis, vibrant with culture. Smart management and strengthening the sphere of modern services and the research and development sector are the foundations for the development of Kraków – a city where innovation and effective cooperation between science and business are the focus.
Kraków is composed of so many unique attractions that trying to pick its cherries in an unbiased way can make you experience real vertigo. Steeped in history, the enchanting city of Krakow has had each formative era affecting it and each genius residing within its city walls left their mark on its current shape you can now admire. Visit Krakow and discover the most representative hallmarks of the city – its museums, art galleries and buildings of historical value that are inherent part of Polish and European heritage.
10 best things to do in Kraków:
1. Main Square
2. St. Mary's Basilica
3. Cloth Hall (Sukiennice)
4. Wawel Hill
5. Juliusz Słowacki Theatre
6. Kazimierz
7. Polish Aviation Museum
8. Krakus Mound
9. Planty Park
10. Bars
IEEE NAP'22 Scientific Program
IEEE NAP'22 Sponsors & Partners